Discover 20 amazing white elephant projects from around the world. Featuring the biggest projects to never realise their potential.
Just as with any aspect of life, sometimes plans go awry in the world of construction. However noble the intentions of the architects and planners involved, certain building projects end up not meeting their functional requirements at all, or at least for as long as they should.
The more extreme examples of this become known as 'white elephants'. These projects are ones renowned for their poor value-for-money and low usage, often becoming mired in controversy in the process.
With this in mind, join us as we explore 20 shocking examples of white elephant projects from around the world. 
What is a White Elephant?
A 'white elephant' construction project generally refers to a large and costly development scheme that turns out to be financially unsustainable or burdensome for the authorities that initiated it. 
The term 'white elephant' is derived from historical accounts of ancient Southeast Asian monarchs gifting rare and exotic white elephants to their rivals. While these animals were considered sacred and prestigious, they were also extremely costly to maintain, often requiring special care, attention, and resources.
In a modern context, a white elephant construction project is one that initially seems like a great idea but ends up causing significant financial strain due to its high costs of construction, maintenance, and operation. These projects might be characterised by high initial expectations, political motivations, or overoptimistic projections of benefits that fail to materialise in reality.
White elephant projects can have various causes, such as poor planning, lack of feasibility studies, political pressure to proceed with a project regardless of its practicality, or inadequate consideration of long-term financial sustainability. In some cases, the focus might be on creating impressive infrastructure without a clear plan for how the project will contribute to the overall development of the region.
Examples of white elephant projects could include extravagant sports stadiums built for major events that end up being underutilised after the event concludes, grand government buildings that exceed the actual administrative needs, or ambitious transportation projects that do not attract the anticipated passenger numbers.
So now that we know what a white elephant is, let's probe 20 of the most famous examples from around the world. 
1. Ryugyong Hotel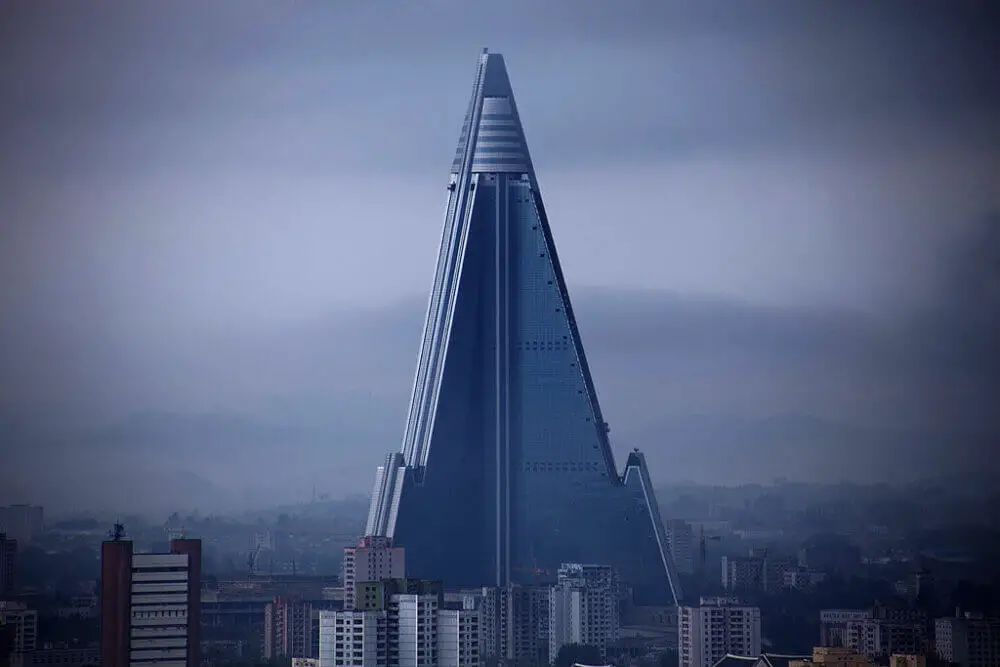 Location: Pyongyang, North Korea
Intended Use: Hotel
Opened: N/A
First on our list of shocking white elephant projects is the Ryugyong Hotel, which stands as an unfinished pyramid-shaped skyscraper in Pyongyang, North Korea.
Designed originally to be a towering 330-metre-tall mixed-use structure featuring a grand hotel, its construction commenced in 1987 but was halted in 1992. This was largely due to economic turmoil in the aftermath of the Soviet Union's dissolution. By 2011, the exterior construction was completed, yet the interior remained devoid of windows and furnishings.
Despite initial intentions to open the hotel in 2012 to coincide with Kim Il Sung's centenary birth celebration, repeated delays thwarted this goal. As a result, the hotel's purpose has shifted over time, and in 2018, an LED display was affixed to one side, projecting propaganda animations and film scenes.
The Ryugyong Hotel embodies the concept of a white elephant primarily due to its colossal cost and the economic strain incurred during its construction. Indeed, the protracted delays and missed opening dates underscored the project's inability to achieve its envisioned purpose. 
2. Tel Aviv Central Bus Station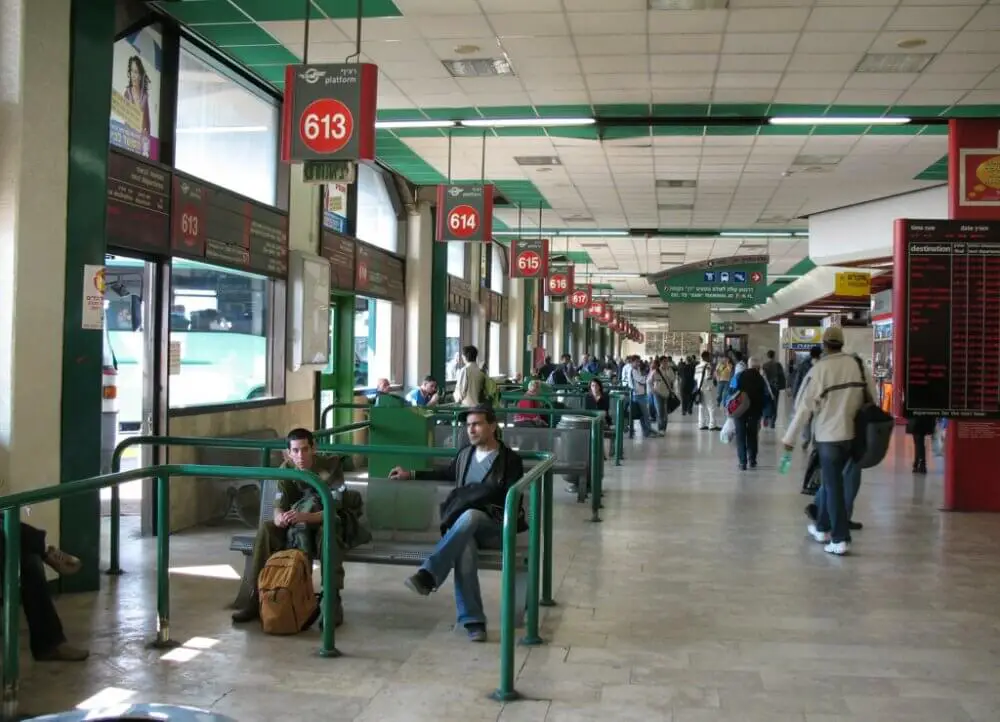 Location: Tel Aviv, Israel
Intended Use: Bus Station
Opened: 1993
One of the biggest bus stations to be found anywhere is the Tel Aviv Central Bus Station in Tel Aviv, Israel. However, despite its huge size and relatively high importance, it has faced many issues of neglect, disrepair, and social challenges since its 1993 inception, leading it to  be labelled as a white elephant.
The station's problems largely stem from its complex design, which has garnered criticism for making navigation difficult for travellers. Moreover, the choice of its location in a neighbourhood that doesn't align with its character has been questioned, possibly contributing to the station's lack of integration and functionality within the broader urban landscape.
A closure order was issued to Tel Aviv Central Bus Station in 2021, an indictment on its inability to fulfil its intended purpose.
3. Ciudad Real Central Airport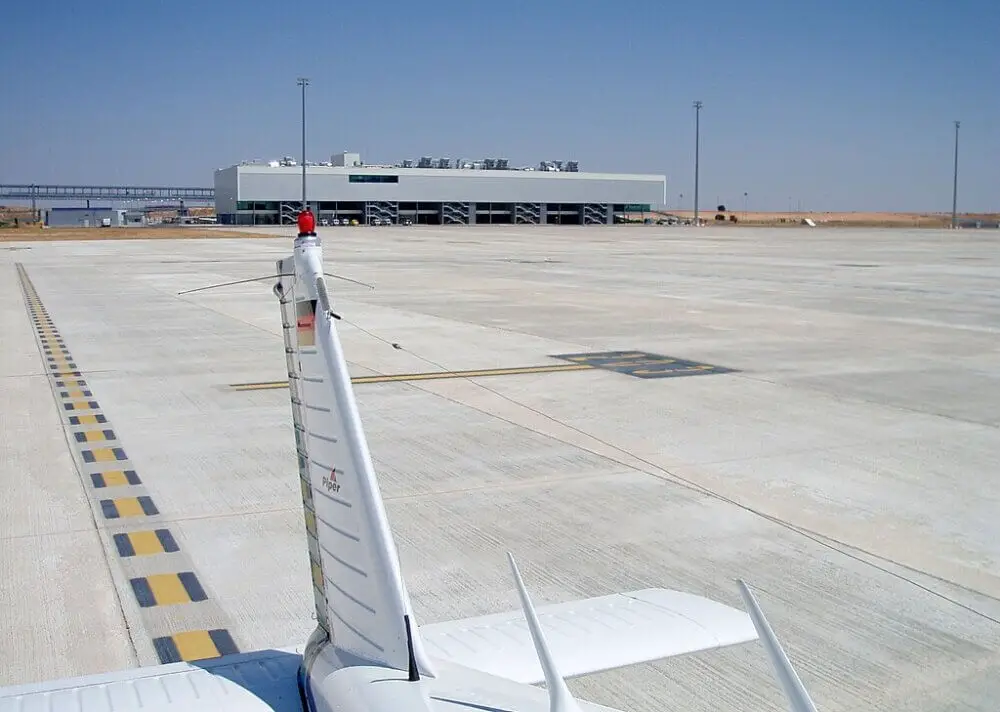 Location: Ciudad Real, Spain
Intended Use: Airport
Opened: 2009
The Ciudad Real International Airport, previously known by various names including South Madrid Airport, is an international airport and storage facility located south of Ciudad Real in Spain. Built at a cost of €1.1 billion, it opened in 2009 as Spain's first private international airport. 
However, the airport's history has been marked by challenges. Despite its significant cost and attention, operations lasted only three years until April 2012. At that point, the management company declared bankruptcy and went into receivership, largely triggered by the withdrawal of the last flight operator, Vueling. 
The airport remained closed for seven years until its reopening in September 2019, though without any regular passenger flights. As such, the enormous initial investment in the project contrasted with the brief period of operational use highlights the financial impracticality of the project and its status as a white elephant.
4. New South China Mall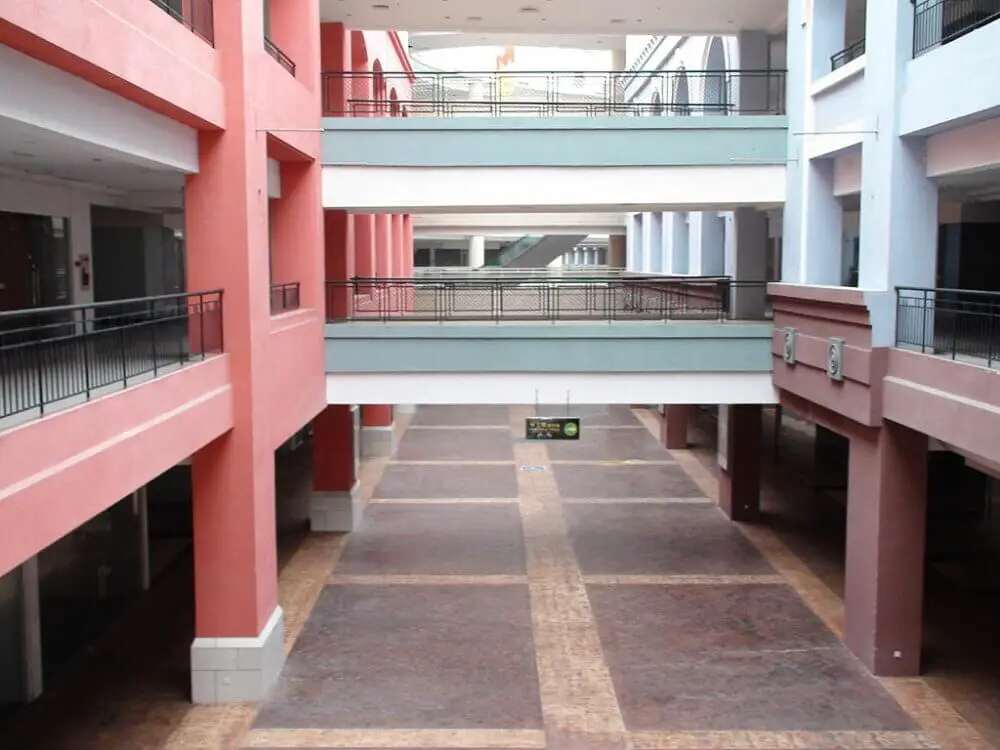 Location: Dongguan, China
Intended Use: Mall
Opened: 2005
Once, the South China Mall, located in Dongguan, China, was heralded as the third largest shopping mall globally in terms of both gross leasable and total area. Unfortunately, in the years since, the mall has faced significant challenges that have contributed to its position as a white elephant.
Opening its doors in 2005, the South China Mall struggled with a lack of occupancy for over a decade. The mall's initial vision of attracting affluent consumers from nearby urban centres did not align with the reality of its location in Dongguan, primarily a city of low-income migrant labourers. 
Consequently, the majority of retail spaces remained vacant, with an overwhelming 99% of stores unoccupied by 2008. Despite the efforts to renovate and remodel parts of the mall, significant portions of the mall remained unoccupied. 
The failure to attract sustained interest and occupancy despite various adjustments outlined the mall's struggle to align with market demands and consumer preferences.
5. Palace of the Parliament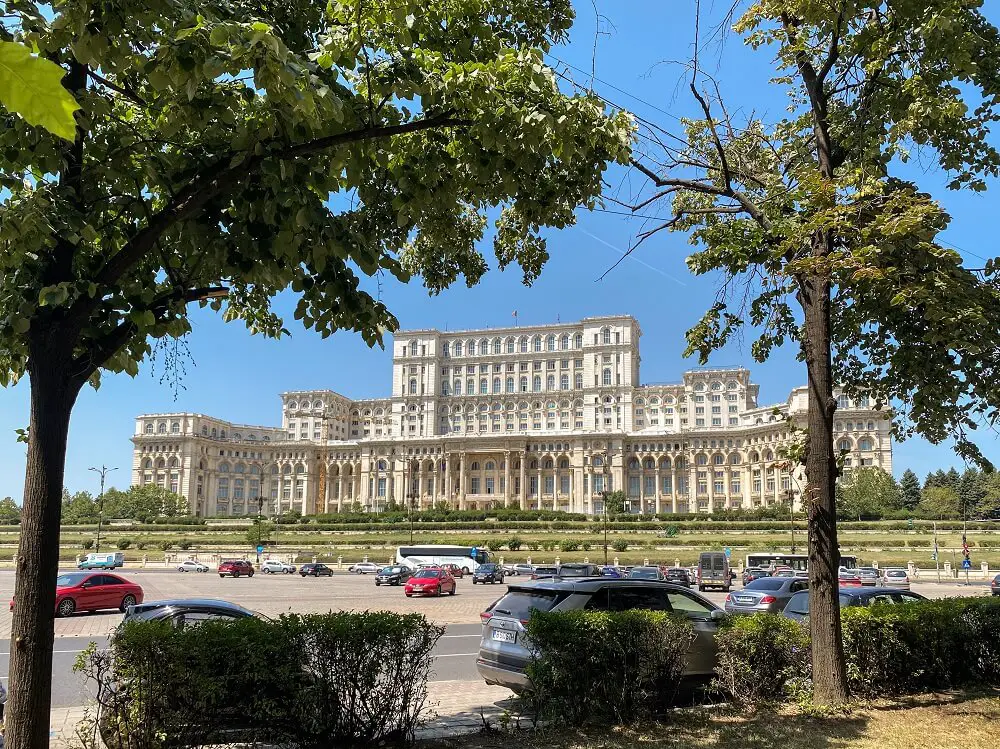 Location: Bucharest, Romania
Intended Use: Parliament Building
Opened: 1997
The Palace of the Parliament, also referred to as the People's House, is the seat of the Parliament of Romania, situated in Bucharest. This massive structure stands atop Dealul Spirii, boasting a height of 84 metres.
Construction on the Palace took place over 13 years (1984–97) under the direction of chief architect Anca Petrescu, characterised by Socialist realist and modernist Neoclassical architecture. However, numerous factors led to the structure quickly gaining notoriety as a white elephant.
Firstly, it was conceived during Nicolae Ceaușescu's rule, marked by a personality cult and adoration. Largely, it was a top-down, extravagant project that aimed to reflect and enhance the leader's image, rather than serving the practical needs of the nation.
Furthermore, the palace's vast interior, including museums, conference centres, and parliamentary chambers, contrasts with its underutilisation. About 70% of the building remains empty, highlighting a disconnect between the grand ambitions and the actual usage of the space.
This is not to mention the exorbitant cost of the palace, valued at €4 billion as of 2020, combined with ongoing operational expenses exceeding $6 million per year.
6. Bridge to Russky Island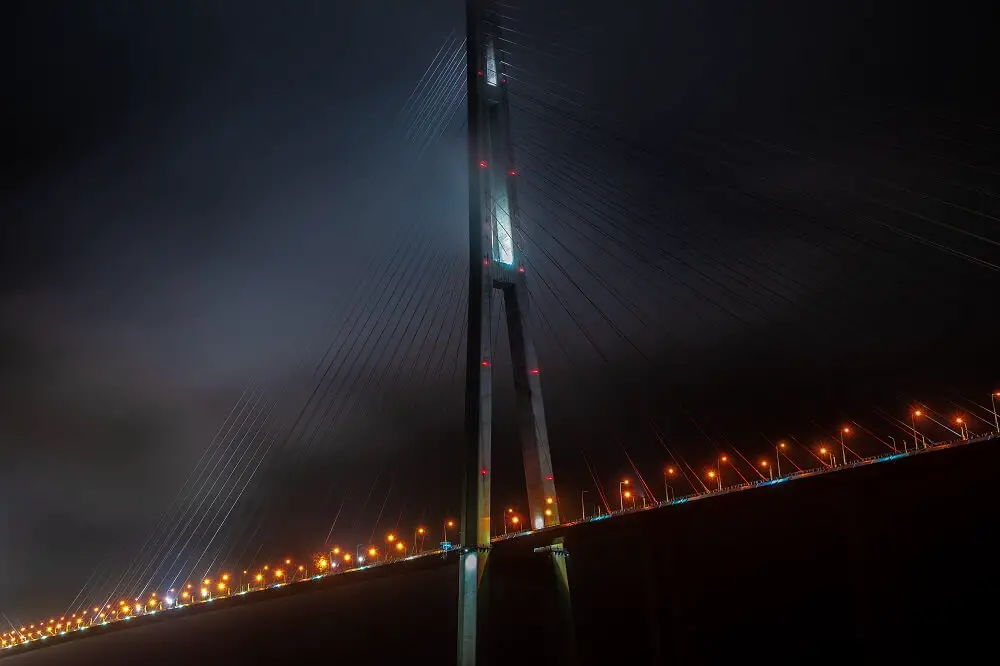 Location: Russky Island, Russia
Intended Use: Bridge
Opened: 2012
Connecting Russky Island and the Muravyov-Amursky Peninsula, the Russky Bridge holds the distinction of being the world's longest cable-stayed bridge. Initially constructed for the 2012 Asia-Pacific Economic Cooperation conference held on Russky Island, the bridge's development raised concerns and is considered a white elephant for various reasons.
Despite its remarkable engineering feat, the Russky Bridge's classification as a white elephant stems from its excessive costs and underuse. The bridge's construction costs, believed to surpass $1 billion USD, have been criticised, particularly by the political opposition in Russia. 
Indeed, the bridge's built-in capacity to handle 50,000 cars per day is disproportionately high compared to the actual population of Russky Island, which stands at only 5,000 inhabitants. This severe mismatch between capacity and demand has led to significant under-usage of the bridge's intended purpose.
Furthermore, the initial criticism that the bridge led to a dead-end road just beyond its completion accentuates the project's misalignment with practical transportation needs. While efforts have been made to expand the road network since then, the bridge's role in connecting Russky Island and the Muravyov-Amursky Peninsula appears to have been overestimated.
7. Cincinnati Subway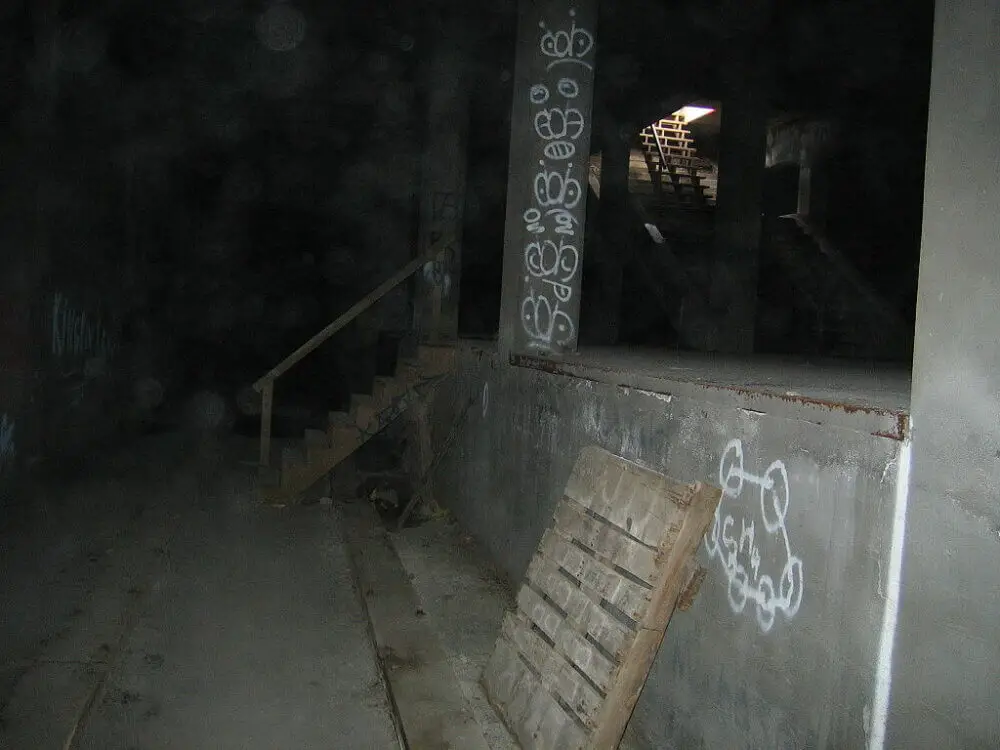 Location: Cincinnati, USA
Intended Use: Subway
Opened: N/A
Next on our list of white elephant construction projects is the Cincinnati Subway: a partially constructed rapid transit system located underneath the streets of Cincinnati, Ohio. 
Originally, the project was designed in the early 1900s to enhance the Cincinnati streetcar system, but it was ultimately left unfinished due to soaring costs. Despite its ambitious intent, the system remained incomplete, reaching just over 2 miles in length. 
In 1928, the decision was made to indefinitely halt the construction of the Cincinnati Subway. As a result, its deserted tunnels and stations now constitute the largest abandoned subway tunnel system in the United States.
The sprawling, unused subway tunnels and stations that exist today symbolise the wasted resources and lack of return on investment. And, the sheer scale of the abandoned infrastructure showcases a project that failed to meet its intended goals and was left to languish.
8. Maginot Line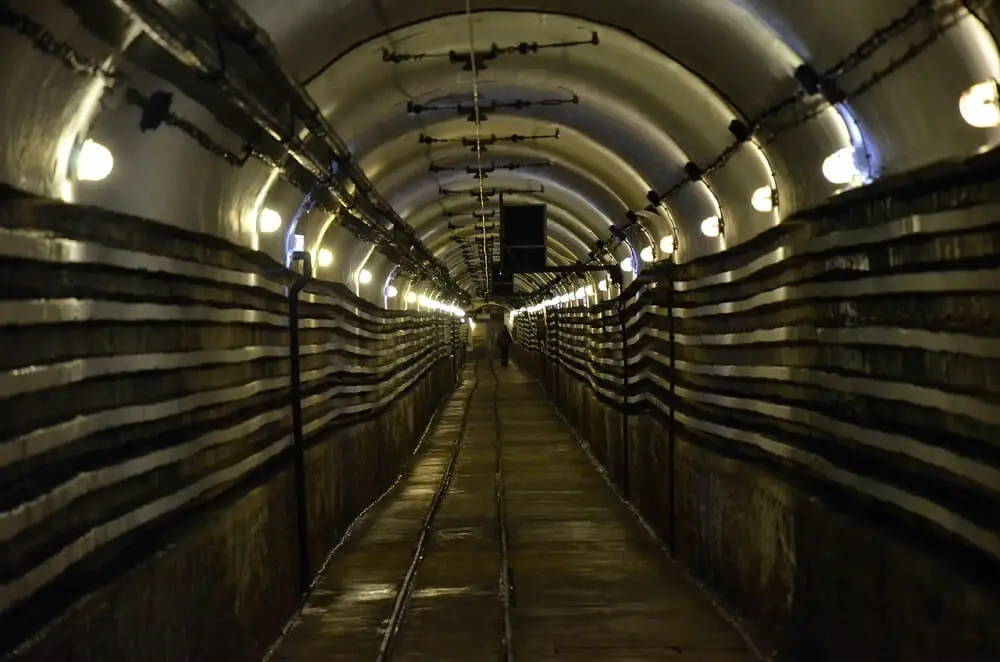 Location: France
Intended Use: Fortification
Opened: 1930s
The Maginot Line, named after French Minister of War André Maginot, was a complex system of concrete fortifications, barriers, and weapon installations constructed by France during the 1930s as a defensive measure against potential German invasion. Its intention was to deter and divert any invasion by forcing the Germans to navigate around the fortified line.
However, the Maginot Line ultimately proved to be a white elephant due to several factors. While it did possess robustness and the ability to resist various forms of attack, the line's design was grounded in a specific concept of warfare that did not account for rapidly evolving strategies and technologies. 
When the Germans invaded France in 1940, they circumvented the Maginot Line by attacking through the Low Countries to the north, exploiting its vulnerability in unexpected ways. The realisation that the line did not provide the desired protection led to the perception that its original vision was flawed.
9. Berlin Brandenburg Airport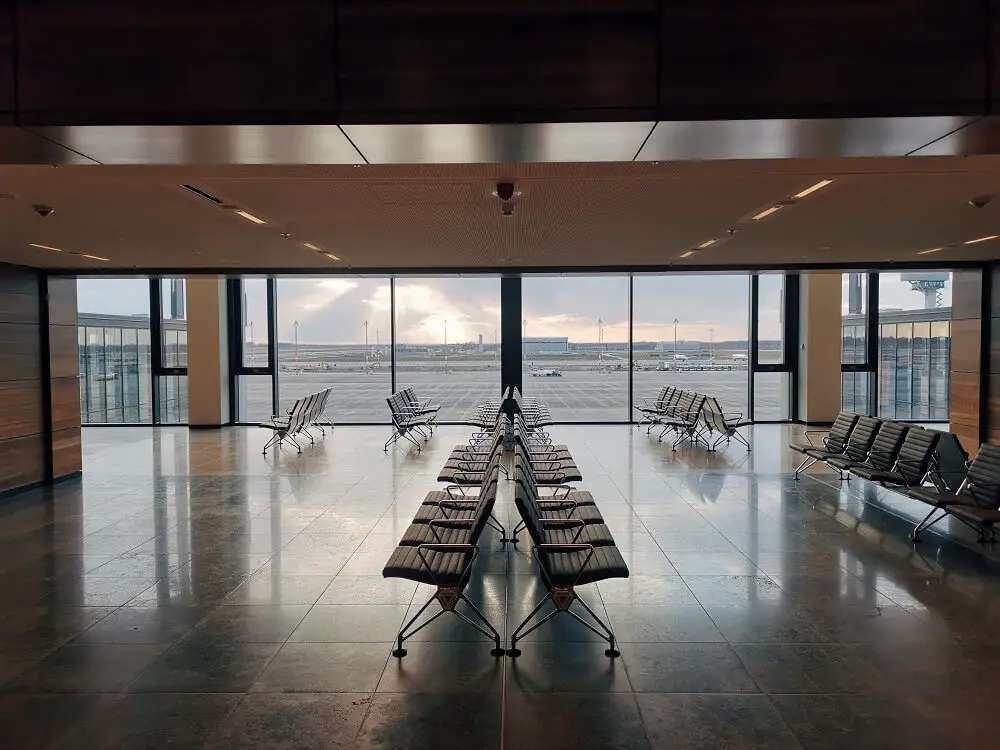 Location: Berlin, Germany
Intended Use: Airport
Opened: 2020
Berlin Brandenburg Airport Willy Brandt, located near Berlin, Germany, was intended to replace Tempelhof, Schönefeld, and Tegel airports, becoming the primary airport serving the city and its surrounding region. Initially projected to be a major hub with an estimated annual capacity of 34 million passengers, it aimed to position itself among the busiest airports in Europe. 
However, the airport project faced extensive delays and complications, contributing to its status as a white elephant.
The airport's prolonged construction period occurred due to poor planning, execution, management, and corruption led to significant setbacks. Originally set to open in 2011, it experienced numerous delays, ultimately opening for commercial traffic in October 2020 – 14 years after construction commenced and 29 years after official planning began.
Ultimately, the significant mismatch between the projected opening date and the actual opening, as well as the extensive resources expended over the years, point to a project that struggled to meet its intended goals.
10. Blenheim Palace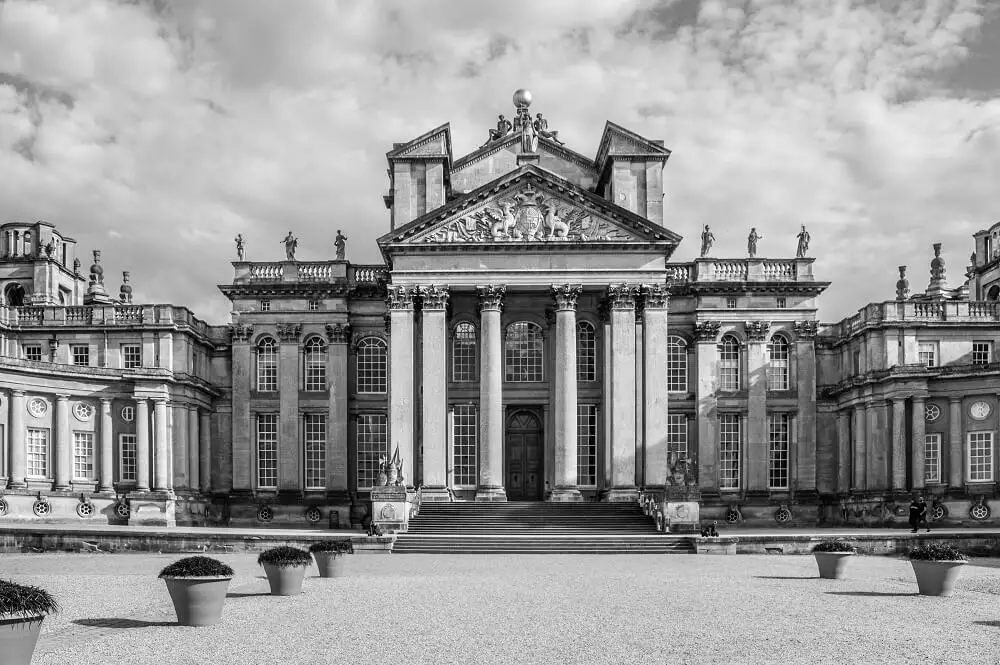 Location: Woodstock, England
Intended Use: Palace
Opened: 1722
Since its opening in the year 1722, Blenheim Palace in Woodstock, Oxfordshire, England, has held the title of palace, a rarity for non-royal country houses in England. Yet, despite being listed as a UNESCO Heritage Site, it has a chequered history that has led to some calling it a white elephant.
The palace's origin is tied to the 1704 Battle of Blenheim and was intended as a reward for John Churchill, the 1st Duke of Marlborough, for his military successes in the War of the Spanish Succession. However, political disputes and a withdrawal of financial support in 1712 hindered progress. The architect, Sir John Vanbrugh, faced criticism and the project led to lasting damage to his reputation.
Designed in the English Baroque style, the palace's architectural appreciation has remained divisive over time. As such, its legacy has been somewhat marred, with many arguing that it fits the definition of a white elephant.
11. Olympic Stadium, Montreal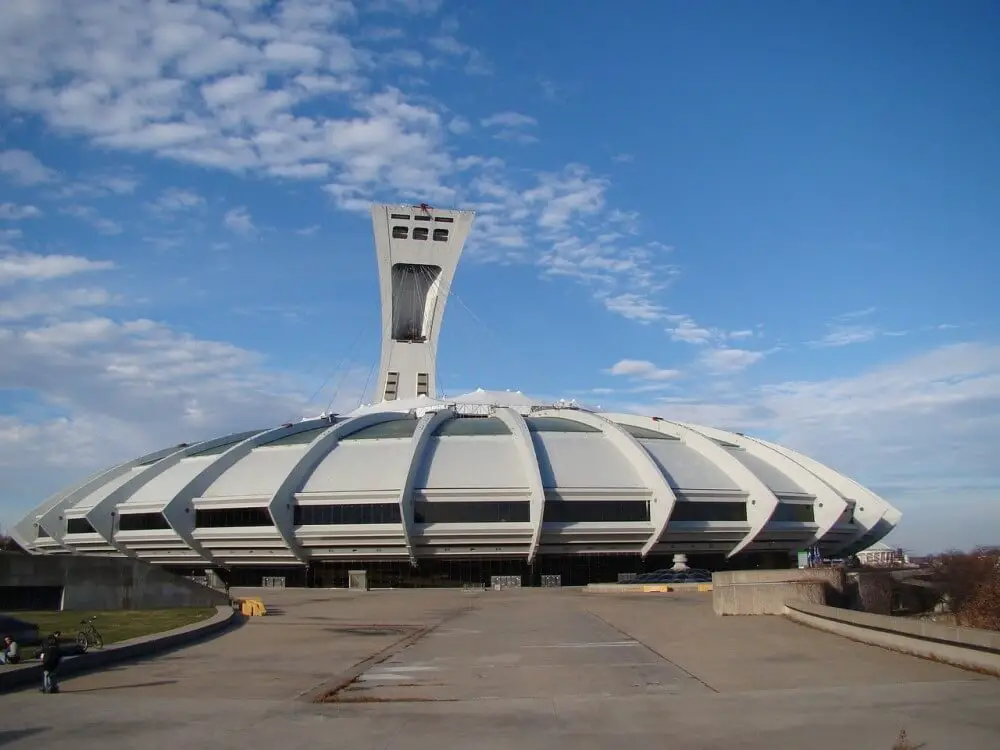 Location: Montreal, Canada
Intended Use: Stadium
Opened: 1976
The Olympic Stadium in Montreal, Canada, was built as the main venue for the 1976 Summer Olympics. Known as 'The Big O' due to its name and distinctive doughnut-shaped roof, it remains one of the city's most recognisable buildings.
However, although its initial purpose and grandeur suggested otherwise, the stadium encountered many structural and financial challenges, rendering it a white elephant.
Initially projected to cost C$134 million, strikes and construction delays led to significant cost overruns, with the stadium's construction costs escalating to C$1.1 billion by its incomplete opening. The stadium's colloquial nickname soon became 'The Big Owe', alluding to the substantial financial burden that its construction placed on the city.
And, this perception has not been helped by the Olympic Stadium's lack of a main tenant since the Montreal Expos left in 2004. Combine this with the stadium's history of structural issues and its financial burdens, and it is not hard to see why many view this as being a project of great unfilled potential.
12. Palau National Capitol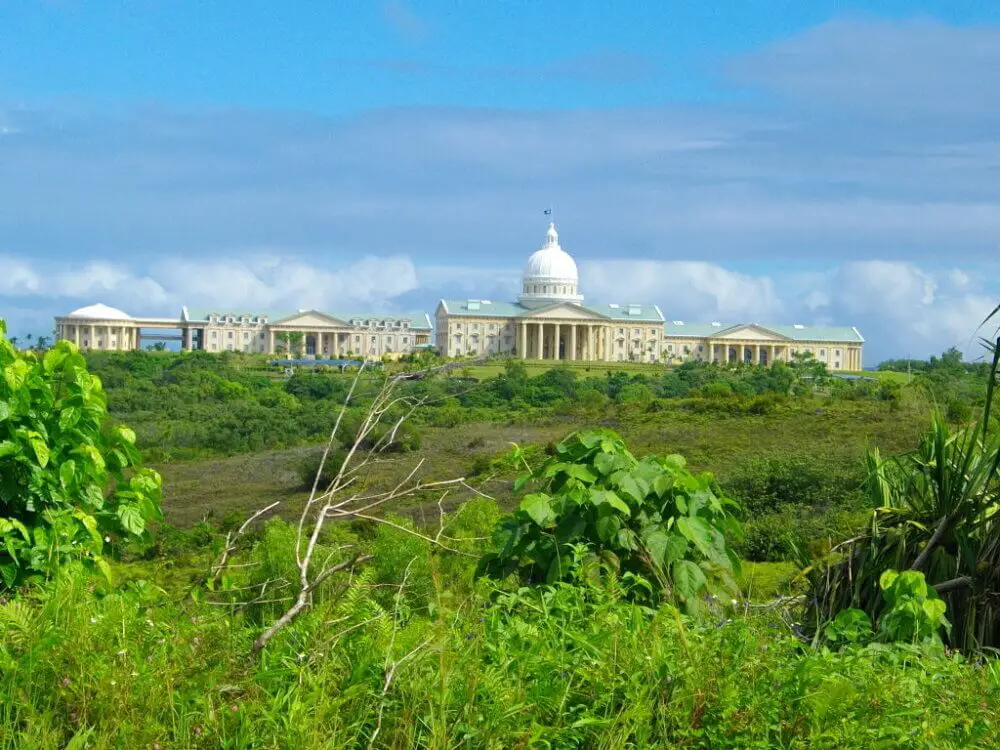 Location: Palau
Intended Use: Government Building
Opened: 2006
Built in 2006, the Palau National Capitol serves as Palau's political centre. This monumental structure resembles the U.S. Capitol in nature, and features an impressive dome and expansive complex, including judicial, executive, and legislative wings.
But, despite all of these elements, the capitol is often characterised by its emptiness. This is largely due to its remote and isolated geographical location in the middle of the country's vast rainforest.
As a result, the Capitol's eerie emptiness symbolises its failure to attract sustained activity and occupancy, despite the significant resources invested in its construction. This underutilisation reflects the mismatch between its grand appearance and its actual usage.
13. City of Culture of Galicia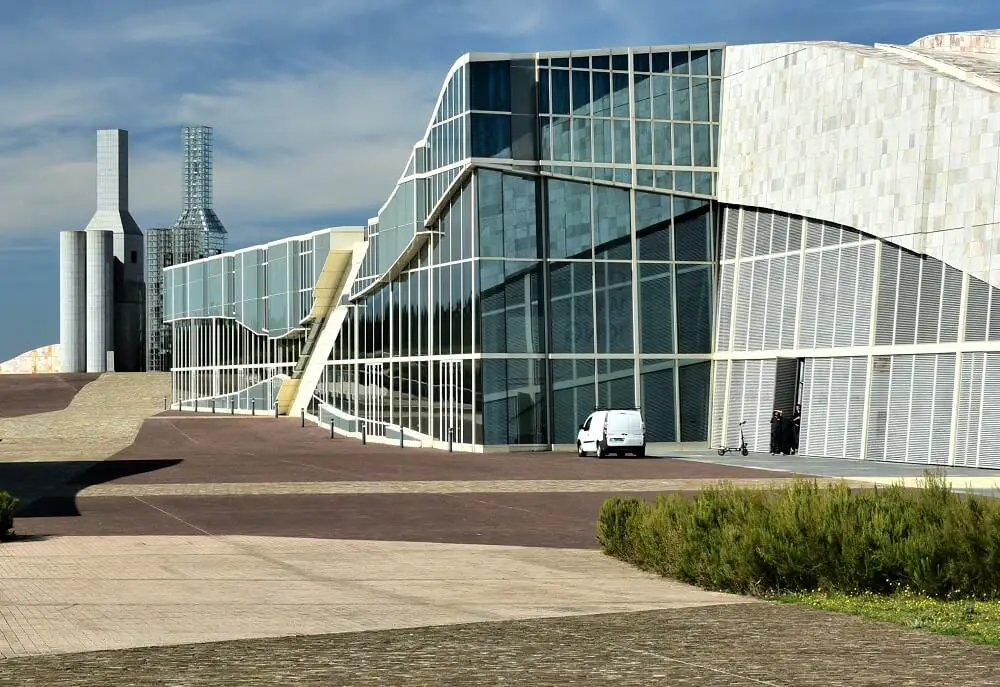 Location: Santiago de Compostela, Spain
Intended Use: Cultural Complex
Opened: N/A
Next in our list of shocking white elephants is the City of Culture of Galicia, located in Santiago de Compostela, Spain. Designed by architects including Peter Eisenman, the structure features rolling hill-like contours and custom-shaped windows – or, at least it would have done had construction finished on the project.
Building work ceased in 2013 on the City of Culture project due to a range of posed challenges and incurred high costs. In particular, the complex's distinctive design, with its curving forms and unique windows, led to complex construction and significant expenses. 
As such, the project's elevated budget and lack of substantial visitor interest have contributed to its white elephant status.
14. T-Mobile Center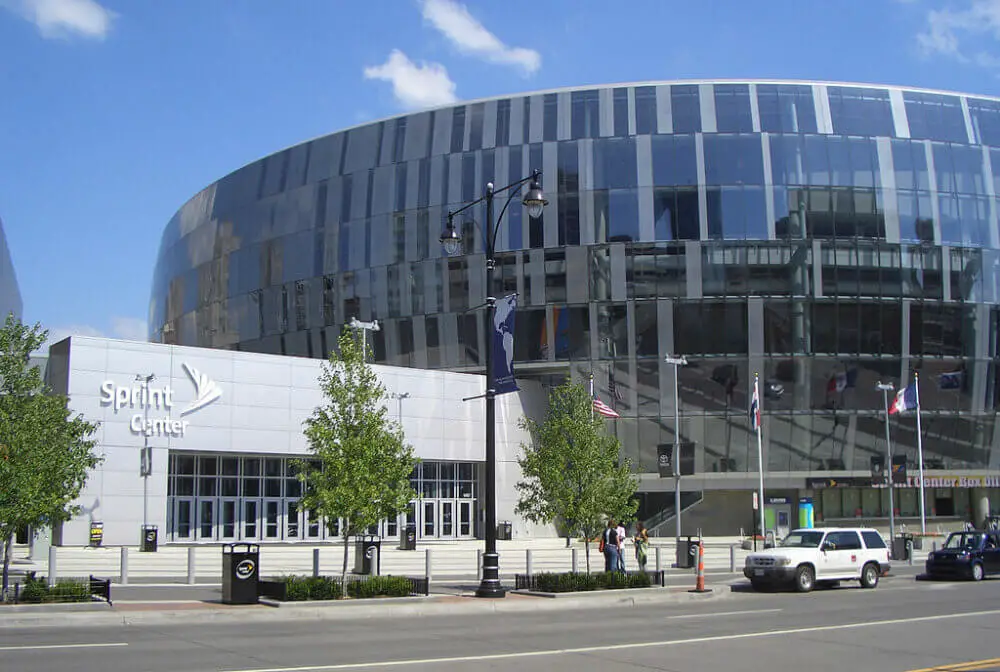 Location: Kansas, USA
Intended Use: Arena
Opened: 2007
T-Mobile Center, formerly known as Sprint Center, is an arena situated in downtown Kansas City, Missouri. It effectively replaced Kemper Arena as the city's primary indoor venue upon its completion in 2007.
However, although it has a prominent location and modern amenities, the arena has yet to host a professional hockey or basketball team, despite discussions with the NHL and NBA regarding franchise possibilities.
And it's this inability to attract a major tenant that has underlined the T-Mobile Center's as having white elephant credentials. 
15. Detroit People Mover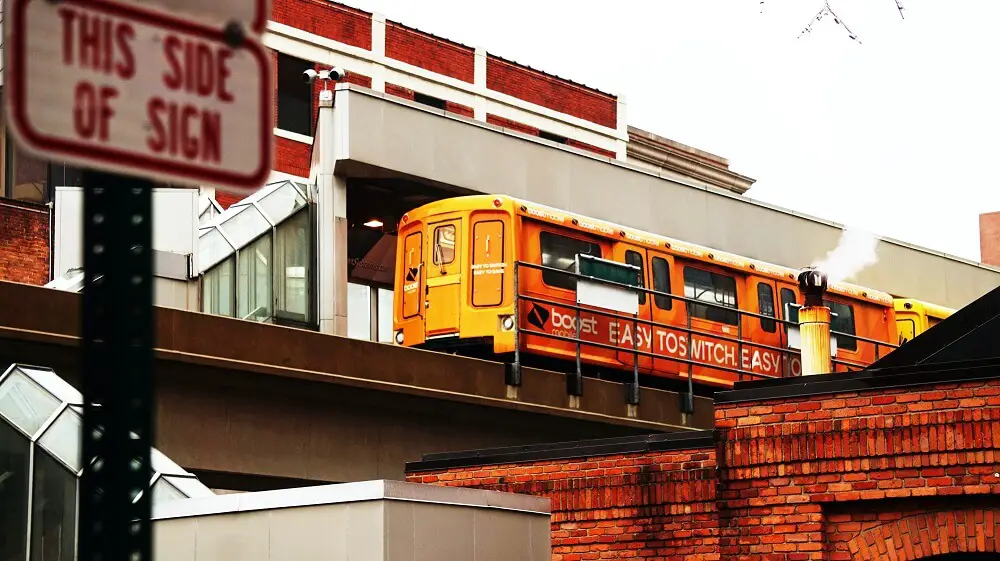 Location: Detroit, USA
Intended Use: Transit System
Opened: 1987
Opened with the promise of innovative technology and operational efficiency, the Detroit People Mover (DPM) is a 2.94-mile elevated automated people mover system encircling downtown Detroit, Michigan. However, low ridership, high operational costs, and limited impact on the city's transportation landscape have rendered it a likely white elephant. 
The DPM operates as a one-way loop, utilising advanced linear induction motor technology, but, as of 2023, it only attracted around 1,700 riders per weekday in 2023. This minimal usage indicates that the system has not been able to attract a substantial number of regular commuters or residents.
Meanwhile, operational costs have been a major concern for the DPM. Annual subsidies from the city and state, totaling $8.3 million, are required to keep the system running. This financial burden, coupled with the DPM's lack of cost-effectiveness, undermines its sustainability as a public transportation solution.
16. National Centre for Popular Music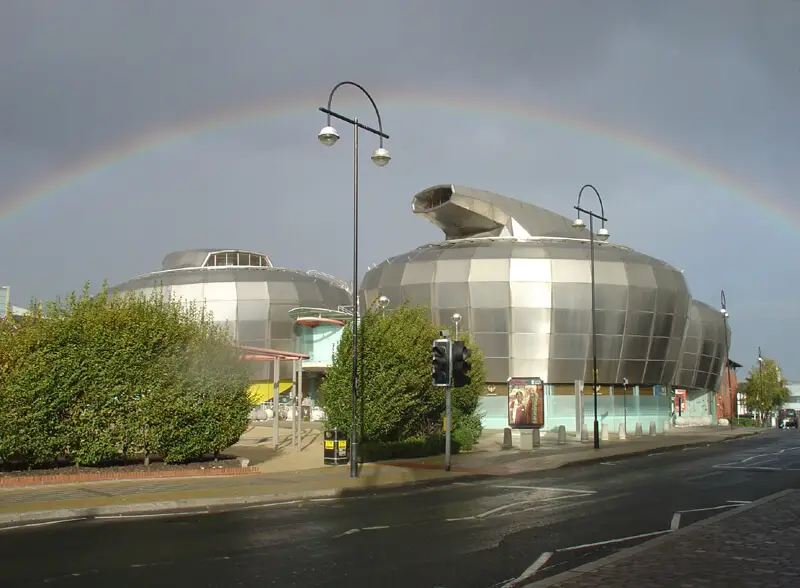 Location: Sheffield, England
Intended Use: Museum
Opened: 1999
The National Centre for Popular Music in Sheffield, England, was a £15 million museum focused on pop and rock music and contemporary culture. Funded significantly by the National Lottery, it opened in 1999 to be a cultural hub for the UK's popular music scene. 
Despite significant funding and a relaunch with £2 million investment, the museum experienced a failure to attract visitors and maintain financial sustainability. This proved to be the case throughout its existence, ultimately causing its closure in 2000.
17. Intempo Apartments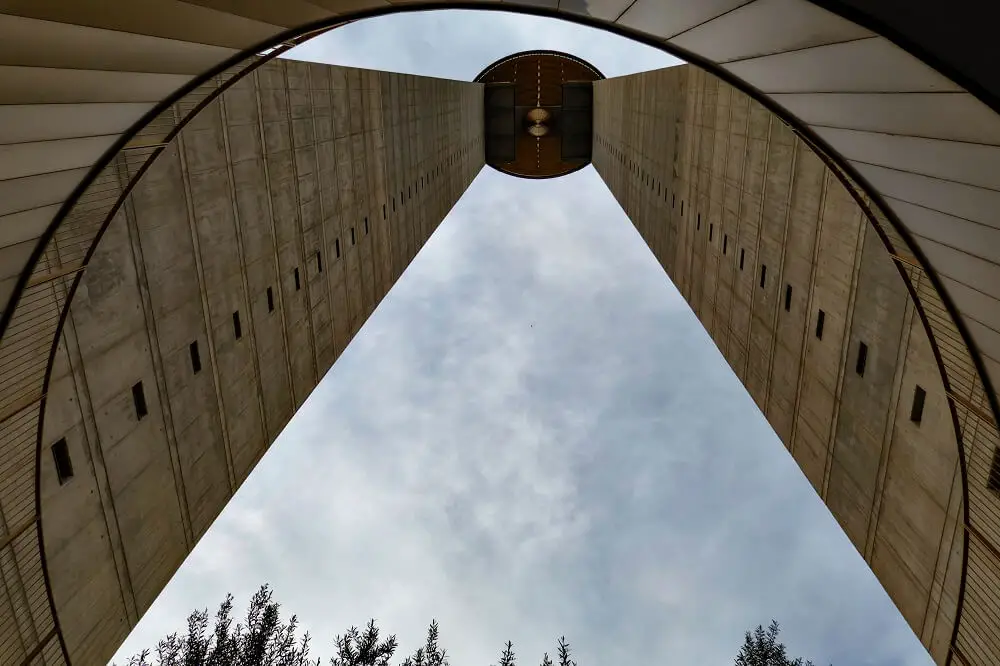 Location: Benidorm, Spain
Intended Use: Residential Building 
Opened: 2021
Towering high over the streets of Benidorm, Spain, is the ill-fated Intempo Apartments – a 47-floor skyscraper standing at 202 metres.
Although initially planned for completion in 2009, the project faced numerous setbacks, including the 2008 economic crisis and bankruptcy of the sponsor. The building was ultimately finished in mid-2021, 12 years after its intended opening date.
Even worse, poor planning in the construction phase led to unsafe conditions for workers. As such, dangerous incidents occurred, including a construction elevator collapse that injured several workers, encapsulating everything that has made the development white elephant material.
18. Millennium Dome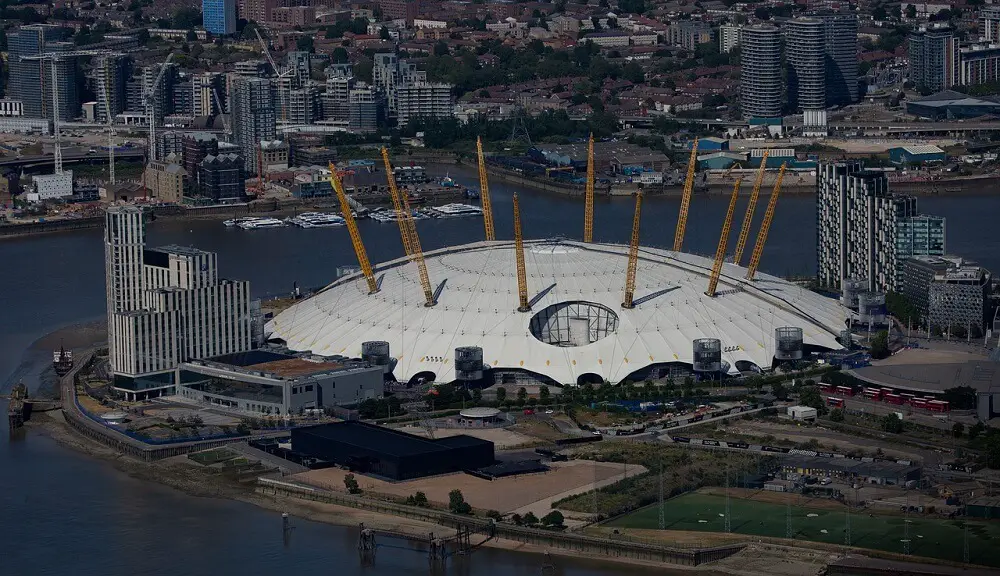 Location: London, England
Intended Use: Exhibition Space
Opened: 1999
Upon the completion of the Millennium Dome, situated in South East London, it was thought that the dome-shaped structure would host a significant exhibition marking the start of the third millennium. In order to achieve this, it became one of the largest buildings globally by usable volume.
However, things would not be that easy. The exhibition, open throughout 2000, faced significant criticism and contention, with only around half of the anticipated 12 million visitors attending the event. 
Consequently, the exhibition's original elements were either sold or dismantled, with the project incurring considerable costs. Despite its continued existence and transformation into The O2 Arena, its initial purpose was overshadowed by issues and disappointingly low public interest.
19. Marble Arch Mound
Location: London, England
Intended Use: Event Space
Opened: 2021
Although only a temporary structure, the Marble Arch Mound in London gained white elephant status for its poor facilities and for disappointing aesthetics. 
The structure was a 25-metre-high artificial hill located near Marble Arch in the centre of the city. However, soon after opening it faced criticism for not meeting expectations, with descriptions likening the exterior to patchy carpet tiles. Indeed, while the mound featured a viewing platform and event space, visitors complained about obstructed views.
Complaints eventually led to the mound's closure for adjustments, and it was eventually reopened in August without an entrance fee. The discrepancy between expectations and reality, along with the disappointment expressed by visitors, classifies it as a white elephant project.
20. Mirabel International Airport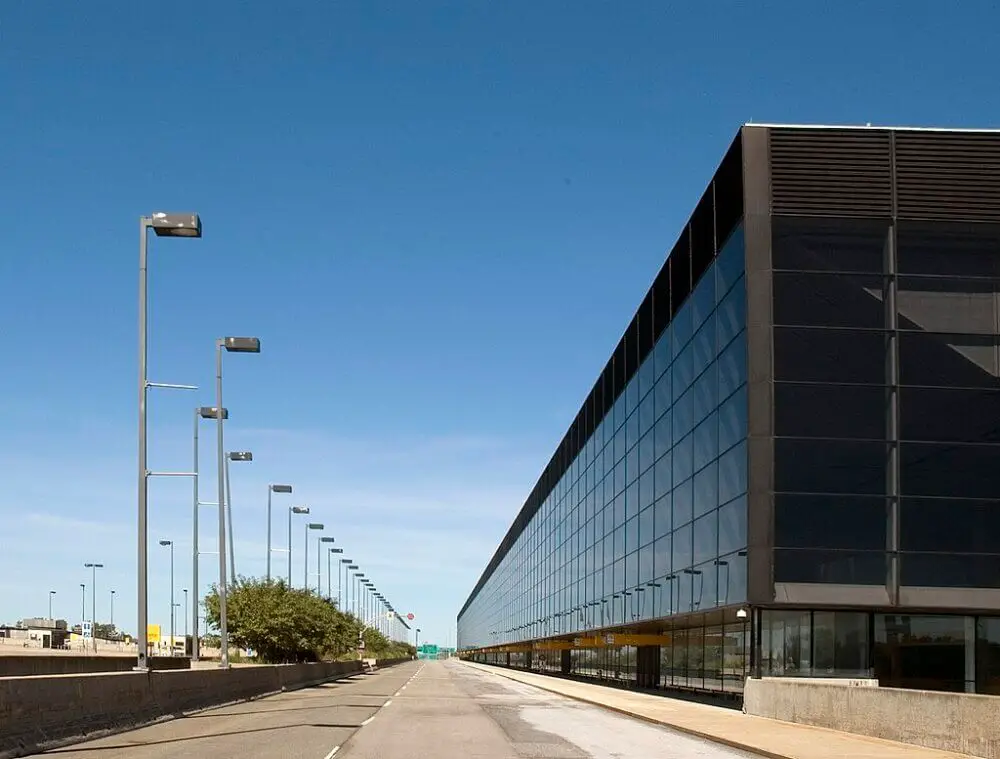 Location: Montreal, Canada
Intended Use: Airport
Opened: 1975
Last on our list of notable white elephants from around the world is Montréal–Mirabel International Airport, better known as Mirabel Airport. At the time of inception, this expansive project was designed to replace Dorval Airport as Montreal's main air gateway in Canada.
However, its remote location lacked proper transportation connections, and this, combined with the continued operation of domestic flights from Dorval, led to its unpopularity among both travellers and airlines. While it was designated as the exclusive international gateway from 1975 to 1997 (excluding US flights), Mirabel failed to attract anticipated passenger levels.
This was further exacerbated by the decline of Montreal's economy compared to Toronto, along with advancements in long-range aircraft that no longer required refuelling in Montreal for trans-Atlantic flights. Ultimately, Mirabel became a large, underutilised facility that became a symbol of wasted resources.
---
Thanks for exploring the top 20 amazing white elephant projects around the world with us. While it's inevitable that not every construction project meets its potential, each troubled development is a lesson for future architects and planners to learn.
Like to get the best news, views and discussion from the world of architecture? If so, take a look at some of our related articles, including the top 10 brutalist cities.
And, for similar guides to definitions and meanings of terms within the building profession, take a look through our range of building wikis, including a guide to what a purlin is. 
Last Updated on 2 September 2023 by Michael